For the latest news and exclusive product sales please subscribe...





ETHOS


THIS IS JUST EXAMPLE TEXT. CLICK TO EDIT AND ADD YOUR OWN CONTENT.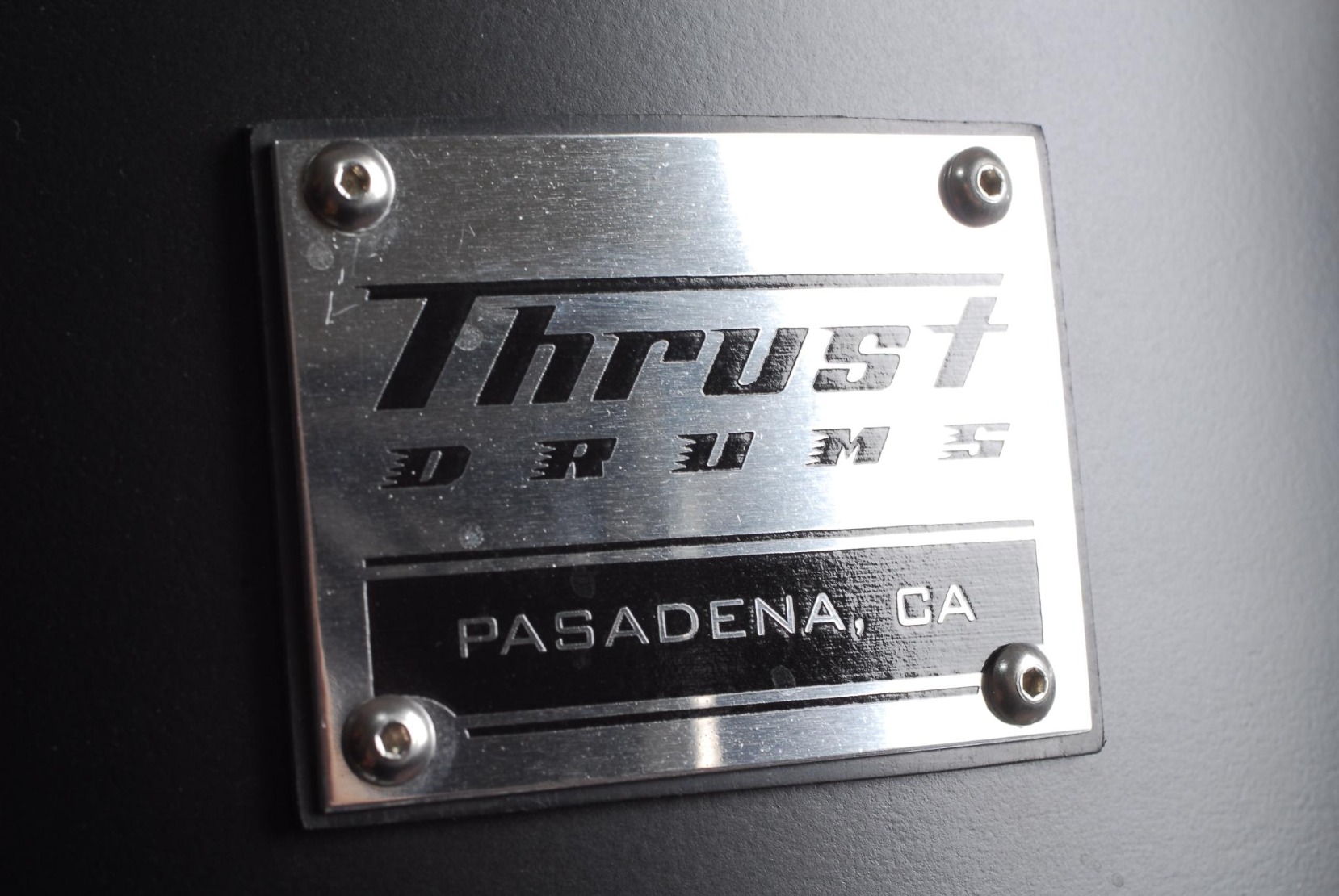 A snap on the snare reverberates, a roll on the toms thunders heralding the emergence of Thrust Drums, a company that specializes in custom designed and crafted drum kits for the experienced rock drummer. These classic drums emphasize function over flash, focusing on creating a massive sound with a streamlined design. The workmanship is apparent in the look, feel, and sound of the drums. These are kits that shout for attention, not because of gilded designs or gimmicky features, but because of the ear-splitting, no frills thump that is indicative of the classic hard rock drummer.
Thrust Drums is a company with a definitive and unique vision that offers the highest quality product with all the extras of a custom design. This includes hand selected wood, artistically cut bearing edges, and personally wrapped, sealed, and finished drums. In addition, Thrust uses stainless steel aircraft quality fasteners minimizing vibrations and adding aesthetic appeal.
The founders , veteran drummers of the Los Angeles area, grasped the opportunity to fill a noticeable void in the drum manufacturing industry. Each project undertaken by Thrust Drums, whether a set made for an internationally recognized touring drummer or a garage band on the rise, is completed with meticulous precision. One of Thrust's primary goals is to establish and cultivate camaraderie with the customer, something that is sorely missing from larger, standardized, factory-based percussion companies. Having played on drum sets of varying sizes and sounds, the team focuses on the final assembly of each kit with the intention of finding a balanced and cohesive resonance that thrusts the drummer and the drums into the forefront. Careful consultation with each customer ensures that Thrust Drums will design and make the ideal drums to suit your needs.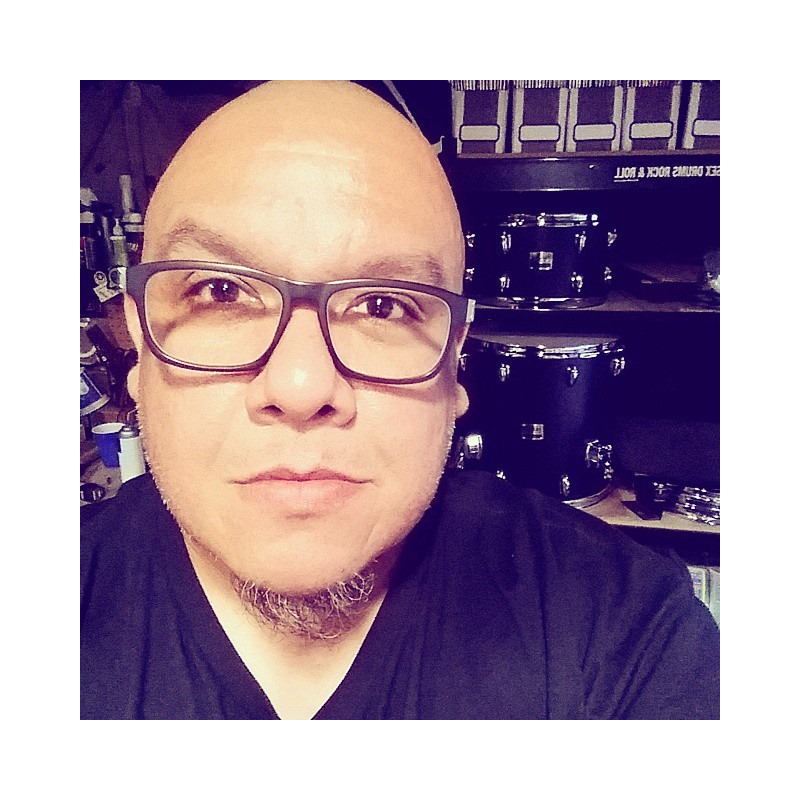 Mario Santillan ... founder, builder, drummer



" Rumbo Recorders is where the seed was planted for me as a drum builder... for a few days I was involved in the session from hell. The producers we were working with brought in a "much better" kit than the rig I'd been schlepping around. Initially insulted, my humbled heart fell in love with the 24 inch kick drum I had the pleasure of sitting behind. Nothing much materialized from that experience...except the realization that there was a void in my life... not fame, fortune and everything that goes with it...it was the god damn 24 inch bass drum. After being told it would take 18 months to order a matching kick for my kit , I took matters into my own hands. I assembled my rag tag team and we were on a mission. I bought parts , we gathered some tools and converted my garage into a make shift work space. A family friend , a furniture finisher by trade, not only perfectly matched the finish of my onyx kit...he became my teacher. We built the drum I wanted and it was glorious. It gave me a different kind of pleasure... playing that home made beast...the sound guys dug it too. Since then, more drums were built...and more teachers made me their apprentice. The team grew more serious and eventually in 2005 we decided to establish the company. It was quite the hustle in the beginning... we made our debut at the 2006 Hollywood Drum Show in our beloved Pasadena. We did backline for tons of shows in town...exposing us to lots of opportunities. We began building relationships with touring drummers that were instrumental in getting the word out about our drums. People really gravitated to the clean and simple styling cues of our product and we began to build a solid reputation. By 2008 we introduced the 'Exile' and 'SS Performer' kits... both with higher level aesthetic appeal and sonic quality of their predecessors. Product reviews for those kits were favorable... Flat black and stainless became our thing. Our client base became a diversity of rock and roll drummers that appreciated our ethos and were proud to carry our flag. Psychobilly, punk, indie, alternative, metal, progressive... whatever flavor rock, we provided the vehicle. The year 2015 marked the 10th anniversary and the 15th is around the corner. We still produce high quality, hand made drums with clean simple style and thundering tone. As with all things in life there have been obstacles, setbacks and changes...personally and professionally. However, a constant does remain...the thrill of the build... it's still glorious"
Custom Drum Shop
Get a drum build to your specs...
Maple/Birch/Stainless Drum Kits
Hand crafted snare drums
Individual drums/ add ons
Bearing Edges
The style and identity of the drum
Artistically cut by hand
Re-cut to maximize tonal qualities
Finishing/Wraps
Surface texture and color
Matte paint jobs
Quality Hand rubbed stains/finishes
High gloss lacquer
Sparkle/Glass Glitter/Pearl Wrap
Call or email us with any questions you may have.